GETTING MARRIED IN CABO
The Ultimate Guide for a Cabo Destination Wedding
You're engaged and ready to start the wonderful adventure of wedding planning! And if you've landed on this page, you're probably dreaming big and thinking about a destination wedding in Los Cabos Mexico.
Yes, it may be a big dream, but it's certainly possible; especially when you work with a Cabo wedding planner who already knows the local hidden gems and speaks Spanish fluently.
This ultimate guide will show you how to get married in Cabo and covers everything you need to know, from obtaining a marriage license and the types of marriages in Cabo to picking out the best venues, vendors, and times of the year.
MEXICO MARRIAGE LICENSE FOR CABO
As one of the top destination wedding spots in Mexico, it's no wonder couples are flocking to the Los Cabos area to exchange vows. But just like each state in the U.S. has its rules and requirements for getting married, so does Cabo. Luckily, it's not difficult to obtain a marriage license in Los Cabos.
In order to receive a marriage license in Cabo you will need to complete application forms at a local registry office, and each party must provide:
Current passport or driver's license as proof of ID (copies are accepted)

Certified copy of birth certificates

Tourist card or visa, which you receive upon arrival

Names, ages, addresses, nationalities, and occupations of both sets of parents

Blood test certificate (lab work done in Mexico 48 hours before marriage)

Four witnesses with copies of valid passports or driver's license; witnesses may not be biological parents and must be over 18 years of age

Widowed or divorce decree, if applicable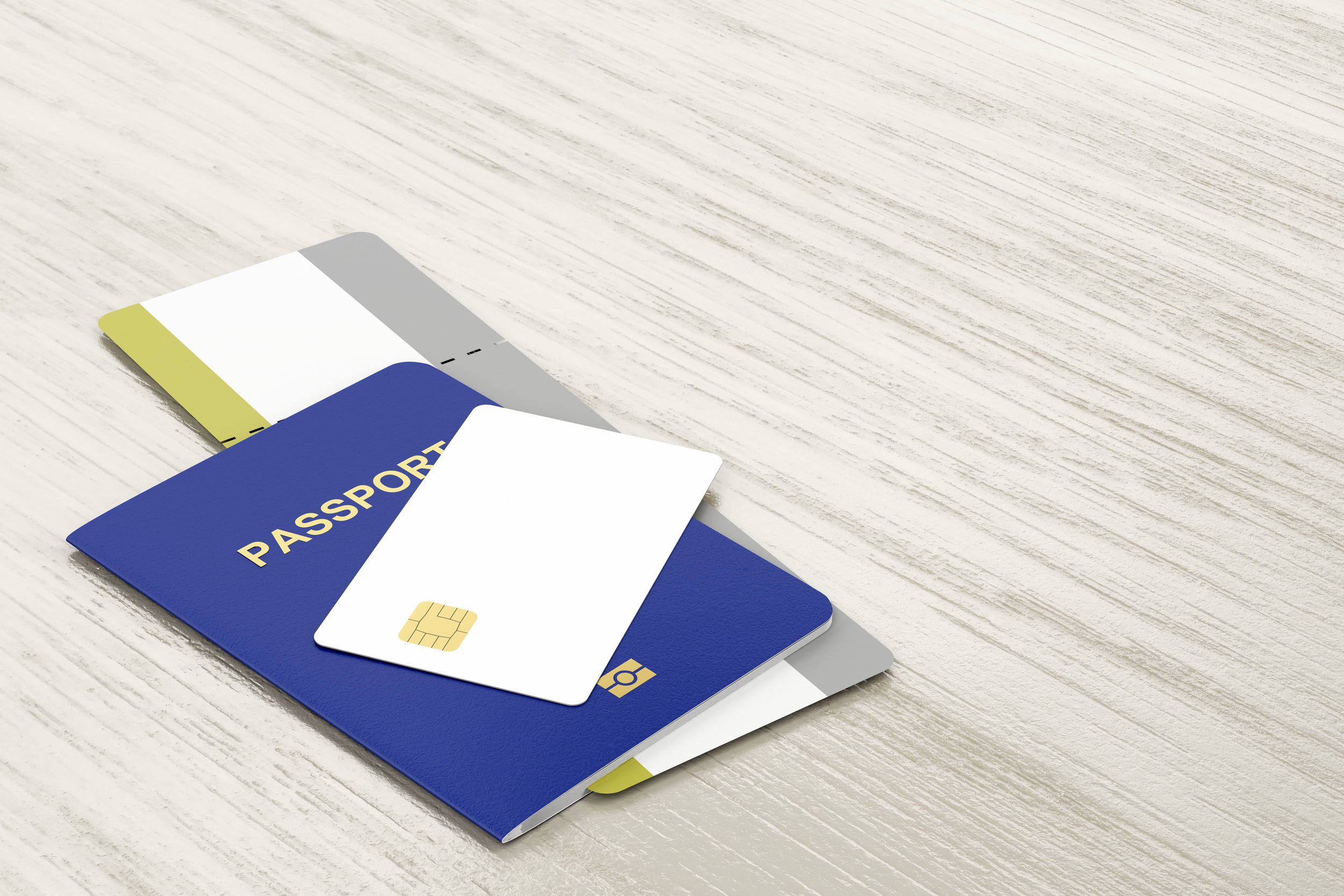 You must be 18 to obtain a marriage license in Cabo. With parental consent, boys who are at least 16 and girls who are at least 14 can get married and receive a license.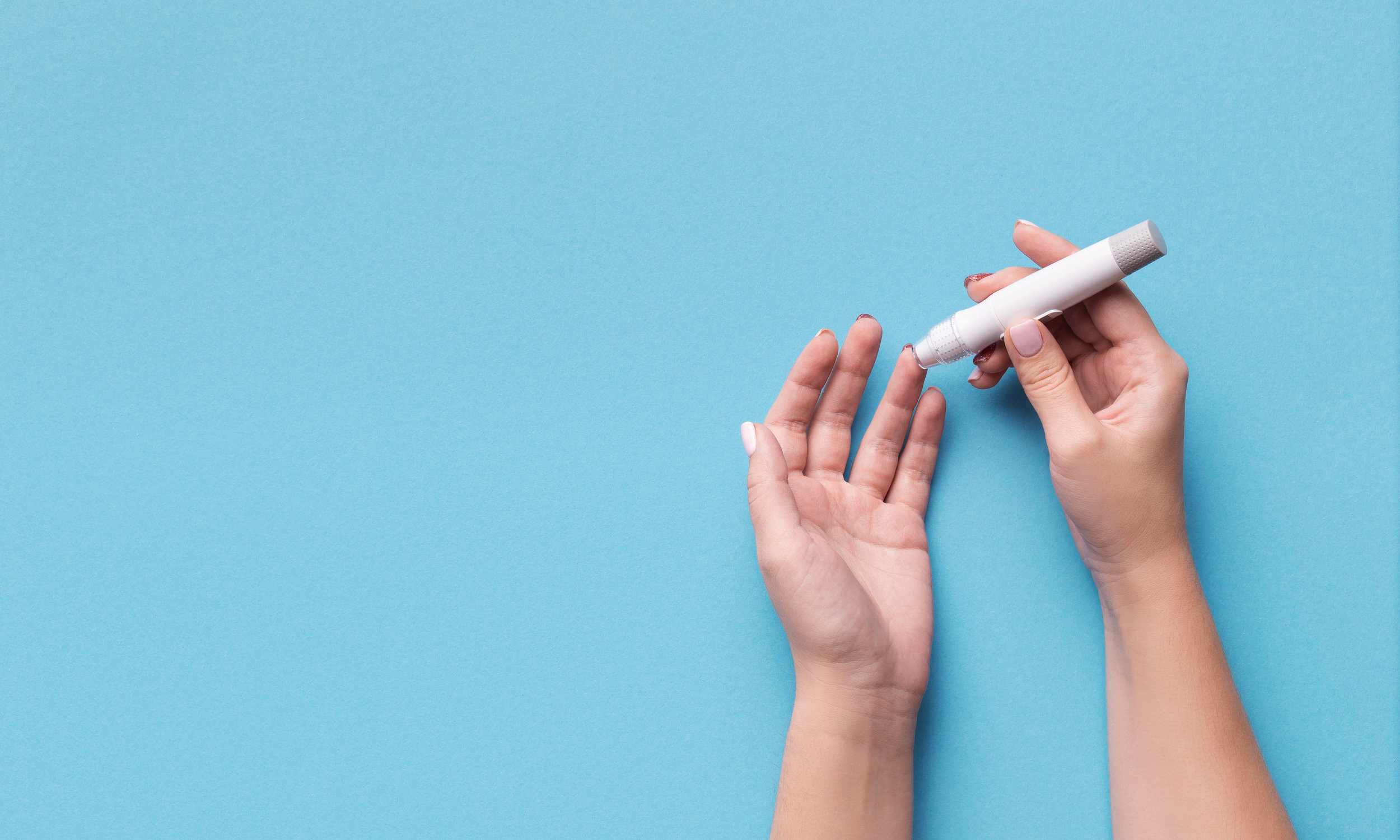 Your blood work must be done in Mexico at least three to four days before the ceremony. Each person is tested for VDRL (venereal diseases), HIV, and Rh factor (blood group identifier). The results are valid for 15 days.
Typically, couples and witnesses must be in Mexico at least three business days before the wedding. This does not include Saturdays, Sundays, or Mexican holidays.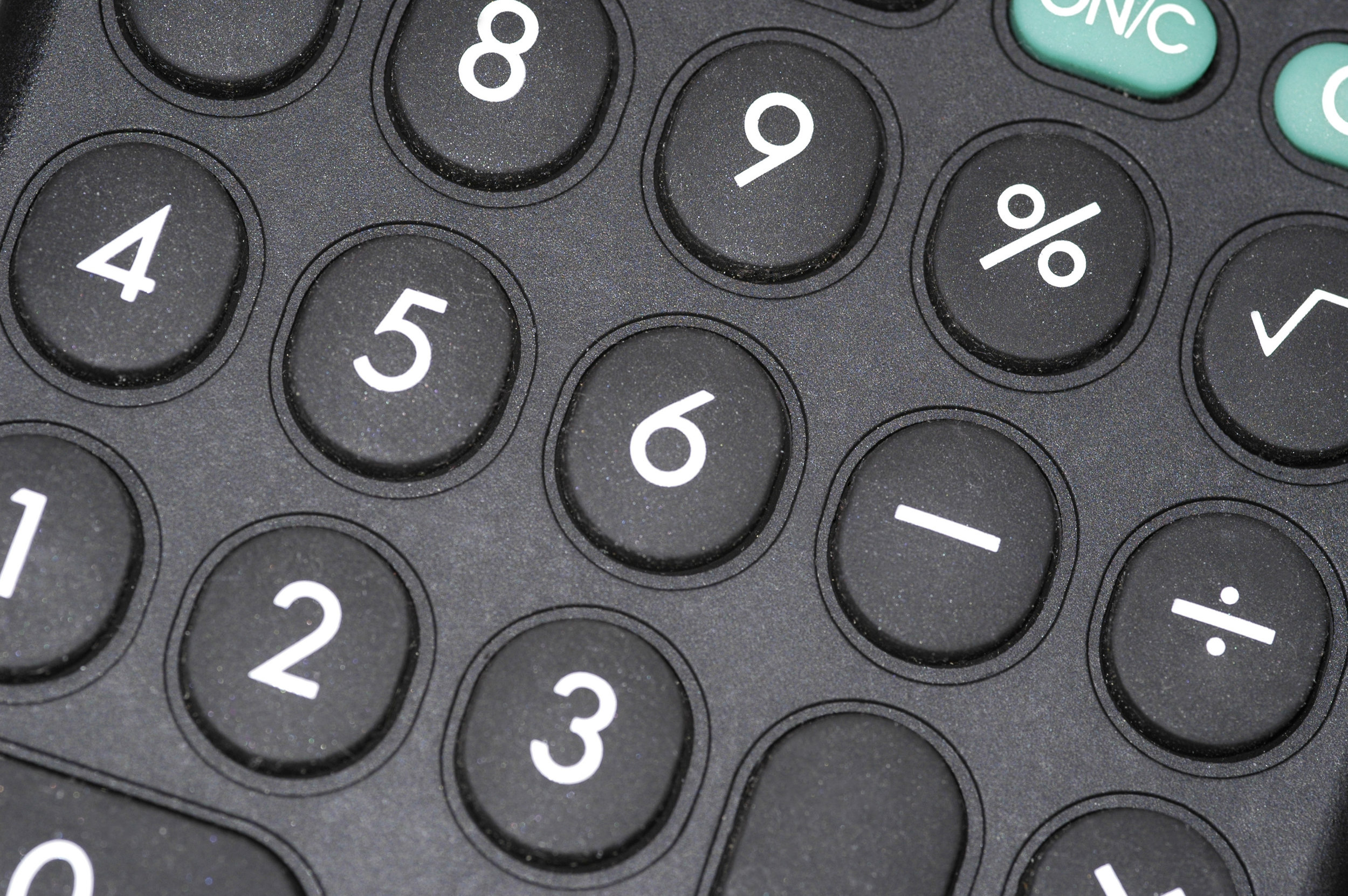 Legal ceremony and judge - $475 USD*, plus taxes
Non-denominational minister - $400 USD*, plus taxes
Translator - $100 USD*, plus taxes
Blood work and legal paperwork - $200 USD*, plus taxes
*Naturally, prices change with inflation and time, so while these estimates are accurate at the time of this writing, these prices may change in the future and may not be updated in this guide.
Death and Divorce Decrees
It is necessary to be divorced for one year before getting married in Mexico, and you will need to provide a verified dissolution of marriage along with a certified copy of the final divorce decree.
For those who are widowed and want to obtain a marriage license in Mexico, a certified copy of the spouse's death certificate must be verified.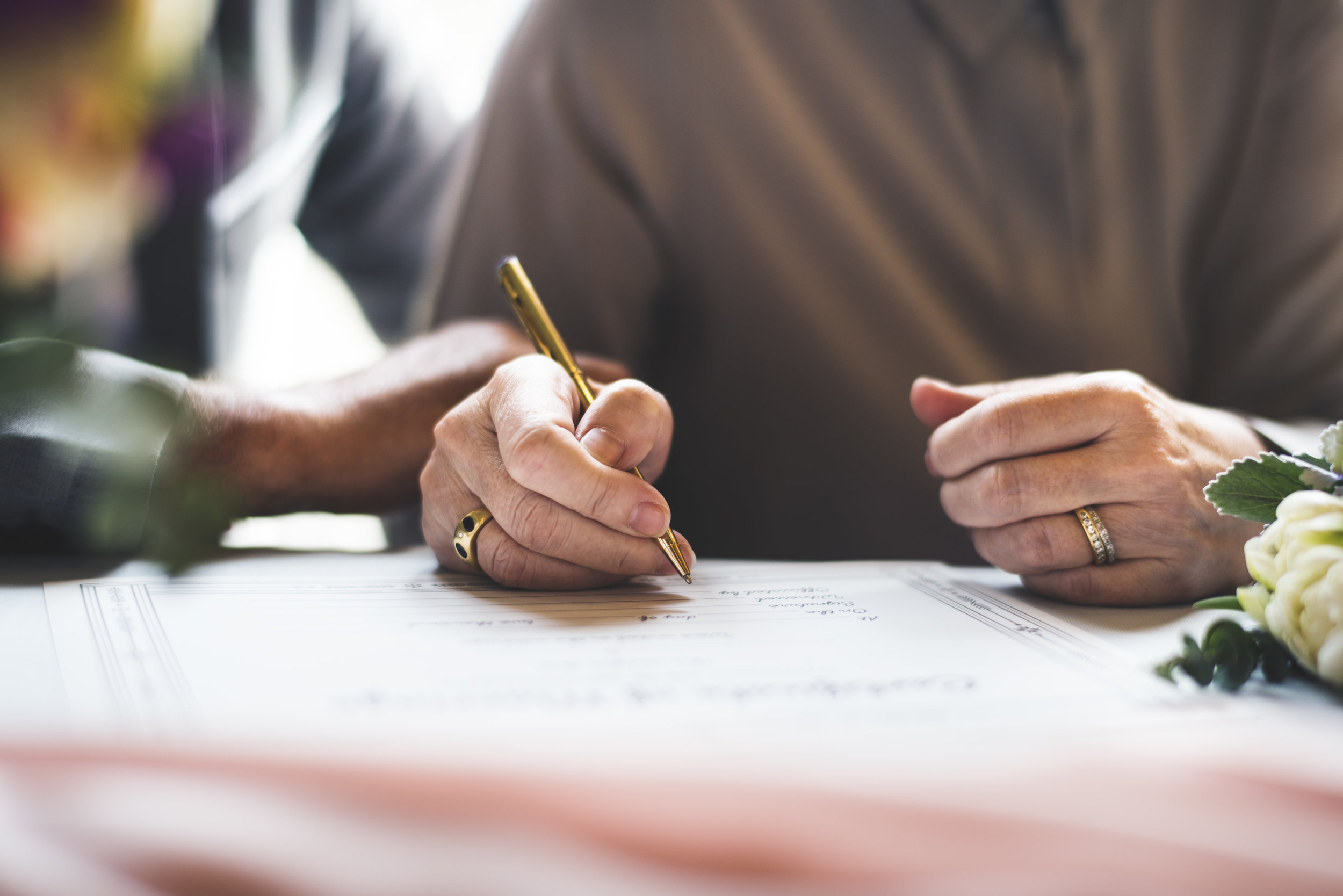 After the wedding, make sure to get your marriage certificate legalized in Mexico so that it is accepted as a valid document worldwide. You will also need to obtain your certified copy of the marriage certificate, which will be in Spanish.
Vivid Occasions can help plan and coordinate all of these minute details and ensure no critical steps are missed. You can count on us to get you where you need to be, schedule appointments, prepare the paperwork, and answer any questions you may have regarding your Cabo marriage license.
TYPES OF MARRIAGES IN CABO
There are two types of marriages recognized in Cabo: the civil ceremony and the religious/symbolic ceremony. Alternatively, couples can also inquire about Jewish, Catholic, and same sex marriages. Each has its own requirements, but all of them are relatively easy to plan with help from a local wedding planner in Cabo.
Civil Ceremony
A civil ceremony is the official way to get married in Cabo, as it legally changes your marital status from "single" to "married," and is recognized worldwide as a legal marriage. The ceremony lasts between 10-20 minutes and is performed in Spanish (translator optional) by a designated officiant. Basically, a civil ceremony in Cabo is similar to a courthouse/Justice of the Peace ceremony in the United States.
Civil ceremonies can be performed at the local Registry Office Monday through Friday from 9 a.m. to 2 p.m. Alternatively, civil ceremonies may be performed at a location of your choice for an additional fee. If you choose the latter, working with a Cabo wedding planner like Vivid Occasions can help you choose a location that's more personal and suited to your tastes. Since they spend quality time getting to know each couple, they are able to find venues that are a true reflection of your style and will only recommend venues that ensure a fabulous event you'll cherish forever.
Keep in mind that you cannot get married at the Registry Office on Saturday, Sunday, or on any Mexican holiday.
Religious or Symbolic Ceremony
This kind of ceremony (aka a non-denominational ceremony) is like a typical U.S. wedding in that it allows you to choose your officiant, personalize your vows, and include special readings, songs, rituals, and the like. A symbolic ceremony is not legally valid and will not change your marital status. You may choose to have a civil ceremony in your hometown and a symbolic ceremony in Cabo.
Cabo LGBTQ MARRIAGES, SAME SEX & GAY WEDDINGS
Although same sex marriage is not legally recognized in Cabo, same sex partners are welcome to hold a symbolic ceremony at their chosen wedding venue. Our team can connect you with the perfect LGBT-friendly venue and vendors that will exceed your expectations.
Whatever type of ceremony you long to have, Vivid Occasions is dedicated to helping you plan and see it through. They'll work with you to create a wedding from scratch in a way that flows and feels effortless. Even if you only have a vague idea of the kind of ceremony you want, Vivid Occasions can help you visualize and clarify your destination wedding details.
This Cabo wedding planning team will get a clear vision of what you want your wedding experience to be like, recommend vendors that match your personality and style, turn your decor ideas into a tangible wedding design plan, and coordinate all the big day details. They can even help you plan other wedding-related events like rehearsal dinners and farewell brunches.
Jewish Weddings in Cabo
Although there are no Jewish synagogues in Cabo, couples wanting a Jewish wedding may fly in their own rabbi to perform the ceremony.
Catholic Weddings in Cabo
Catholicism only allows marriages to be performed in a church. A wedding planner like Vivid Occasions can help you locate a small chapel or larger church within the Cabo area. You'll also need to consult with your hometown church officials, as a Catholic wedding in Cabo requires additional paperwork from the church you attend.
LOCAL CABO WEDDING CUSTOMS
A destination wedding in Cabo gives couples the opportunity to plan a personalized wedding set against a beautiful backdrop. You may choose to exchange vows in a charming chapel with a traditional Spanish ceremony or you may want to include customs, traditions, and aesthetics unique to Cabo and Mexico. Some of the most popular include:
Church Wedding
A church wedding is great for couples looking to incorporate traditional religious beliefs and customs into their wedding. A destination wedding planner can help you find the perfect spot, whether it's a quaint chapel located on a resort or historical beauty inside the city proper. Although the prevailing religion in Mexico is Christian/Catholic, Cabo welcomes and offers church services for a variety of beliefs.
Some of the most known churches and cathedrals in the Cabo San Lucas and and San Jose del Cabo area include:
Mision de San Jose del Cabo Anuiti Catholic Church - A beautiful historic mission built by missionary Father Nicholas Tamaral and visitador Jose Echeverria in 1730.
Parroquia de San Lucas Evangelista - The main Catholic Church in Cabo San Lucas for bilingual masses. Its simple structure hasn't changed much in appearance since its original construction in 1730. Only has ceiling fans for cooling.
Santuario de Guadalupe Catholic Church - This Cabo San Lucas church boasts a more modern construction with a spacious inside. The Feast of the Virgin Guadalupe is celebrated here each December 12th with masses, parades, fairs, and fireworks.
Mexican-Themed Wedding
If you really want to infuse your wedding with the fiesta spirit, there's no better way to do so than through a celebration of bright colors and signature Mexican style. Think Frida Kahlo, embroidery and pom poms, folk art, mariachi bands, taco bars and Mexican candy, pinatas, and paper flowers.
Mayan Wedding
Getting married in Cabo offers couples a unique opportunity to incorporate Mexico's rich pre-Hispanic roots into their wedding ceremony. A Mayan wedding includes a ceremony, offering, and banquet that pays tribute to centuries of spiritual history.
The Ceremony: An officiant or shaman will draw a circle on the ground and invite the couple to step inside the circle. Then, the couple will exchange vows, rings, and any special objects that are meaningful to the both of them. Copal incense is burned to purify the union, accompanied by traditional songs, flutes, and drums.
The Offering: After the ceremony, the couple will offer gifts to the four elements (earth, wind, fire, water). Gifts may include corn (symbolizing the beginning of life together) and cocoa (symbolizing wealth and prosperity).
The Banquet: Friends and family enjoy a traditional Mayan feast, which may include chicken/beef/pork tamales, cochinita pibil (slow roasted pork dish), poc chuc (citrus-marinated pork dish), avocado, beans, rice, and pozol (local drink made with corn and cocoa).
BEST PLACES TO GET MARRIED IN CABO
Los Cabos is located at the tip of the 1,000 mile-long Baja Peninsula and boasts a dramatic display of desert and coastline. This diverse tourist destination is home to award-winning resorts, championship golf courses, tranquil spas, and state-of-the-art facilities.
Los Cabos encompasses the two towns of Cabo San Lucas and San Jose del Cabo, which are linked by a 20-mile corridor of beach-front properties and golf courses. Each has its own collection of luxurious venues, stunning beaches, lavish hotels, and natural wonders.
To-be wedded couples and their guests are guaranteed an exceptional experience with help from Vivid Occasions, as they are committed to finding out what really matters to each couple and bringing their wedding dreams to life.
Cabo San Lucas
Located at the southern tip of the Baja Peninsula, Cabo San Lucas is renowned as being one of the most popular tourist destinations. This resort town is a top spot for celebrities, professional golfers and fisherman, and anyone looking to escape to a paradise rich in marine life and natural attractions. Cabo San Lucas offers luxurious resorts, nightlife, pristine beaches, and The Arch, also known as Land's End, where the Sea of Cortez meets the Pacific Ocean.
San Jose del Cabo
A charming Mexican town with a laid-back vibe, San Jose del Cabo was once a colonial town that grew into a popular destination comprised of gold sand beaches, excellent dining and shopping spots, historic buildings, and an Art District where browsers can find traditional Mexican art and local creations, as well as art from all over the world.
Where To Get Married In Cabo - Venues & Resorts
Whether you're destined for Cabo San Lucas or San Jose del Cabo, you'll find some of the world's most breathtaking Cabo wedding venues in this region of Mexico. Here are just a few favorites:
Los Cabos Wedding Resorts
There is no shortage of world-class resorts perfect for couples dreaming of a destination wedding in Cabo. With the rustic desert and tranquil sea as the backdrop, it's hard not to find a venue that fits everyone's needs and styles.
As top Cabo wedding planners, Vivid Occasions will hand-pick the resorts they think will best reflect your personality and that you and your guests will love (and might not want to leave!). Some popular Cabo wedding resort venues include:
The Resort at Pedregal: This secluded oasis offers everything you need to create beautiful memories. Spacious rooms and suites, delicious dining options, wellness offerings, and thrilling activities lend to the wedding experience of a lifetime. Walk down a sandy aisle with blue ocean views as your backdrop, then head to the open-air La Palapa venue for dinner and fireside chats. Couples can also choose from cliffside venues, lounge areas, al fresco dining, and the poolside terrace.
The Cape: With an idyllic landscape, luxurious rooms, and exceptional amenities, The Cape is a boutique hotel like no other. Nothing beats its intoxicating ocean views and spans of warm sand. If it's a beach wedding you've always dreamed of, Monuments Beach, located on the property, is a dream come true. Say your vows during an intimate ceremony near the sea and make a toast on the coast.
Cabo Beach Wedding RESORTS
Cabo beach weddings are what dreams are made of. Cabo is blessed with pristine beaches along the Sea of Cortez and Pacific Ocean. It's no wonder couples flock to this wedding destination to get married in Cabo. If you long to walk an aisle of sand with the sea as your soundtrack, you'll love these Cabo resorts with beachfront access for a genuine beach wedding ceremony.
Esperanza Resort: Esperanza is a unique luxury resort that's balanced by the elements and offers unforgettable experiences to wellness seekers, wedding parties, nature lovers, foodies, and anyone looking to create memories beneath the palms. With incredible cliffside ocean views and elegant terrace venues, your wedding will read like a fairy tale come true.
Solaz Los Cabos Resort: Solaz means "solace" and Solaz Los Cabos seeks to combine entertainment and rest for a truly tranquil and satisfying experience. The vibe is exotic, but casual and relaxing, and guests will immediately feel nature's balance and harmony through the resort's carefully crafted landscaping and interiors. Couples can hold their wedding ceremony and reception by the expanse of the sea, then retire to their soundproof suite, relax in the Jacuzzi, then fall asleep to the sound of the waves.
Chileno Bay Resort: In Los Cabos, Mexico there are plenty of places to stay, but none quite like Chileno Bay Resort. With a swimmable private beach, covetable coastline, and delectable dining, Chileno Bay offers both sanctuary and adventure to anyone who walks through its doors. Walk a sandy aisle at La Playita, Chileno's secluded beach, and say your vows with the waves as your witness.
Secrets Los Cabos: With its sun-soaked beaches, elegant accommodations, and decadent dining options, Secrets Los Cabos exceeds expectations. Secrets is comprised of 500 rooms and suites, so there is plenty of space for you and your wedding guests, as well as a rich mix of restaurants, entertainment, and event spaces. You'll love exchanging vows in a gazebo near the swaying palm trees and cerulean seas.
Cabo Restaurant Wedding Venues
Cabo is home to some of the most unique restaurants with top chefs. Couples and their wedding guests will enjoy having some of the finest dining at their fingertips as they watch the sky turn into a tropical mix of colors and the sun set over the ocean.
Sunset MonaLisa: Weddings at Sunset MonaLisa are infused with Los Cabos vibes, sunlight over the sea, Instagram-worthy photos, delectable dining, and exceptional service.Exchange vows and celebrate by the water's edge on one of the many terraces or set up your dream wedding space in the indoor section of Sunset MonaLisa or Sunset Point. Not only is the location one of the most sought after in all of Los Cabos, but every dish is created from fresh ingredients brought in daily to ensure the richest flavors.
Flora Farms: Select areas of the farm are available for private gatherings and special events. Couples can make use of the gorgeous lit tent, herb garden amphitheater, lakeside lawn, and rustic barn in the mango orchard. To ensure guests receive a fresh and unique dining experience, menu items vary with the field offerings. The number of guests, time of year, and type of celebration also help determine which venue and event menu is the best fit.
Acre Baja: Acre can accommodate both intimate and extravagant weddings. This magical space was made for celebrations with its tiled dance floor and twinkling string lights in the mango orchard, the open-air rooftop perched above the bar, and a restaurant that serves up unforgettable dishes. Wedded couples and their guests can get comfortable in one of the 12 chic treehouses, dine on local dishes after the ceremony, sip on agave cocktails, then dance under a starlit sky.
CABO SAN LUCAS WEATHER & SEASONS FOR WEDDINGS
Cabo is an ideal spot for destination weddings, as it offers an abundance of warm, sunny days. But like all places, the area has its seasons, popular times to visit, and holidays/fiestas that couples should keep in mind before setting a wedding date.
Yearly weather in Cabo can be organized into four distinct seasons:
Cabo in December, January, February, March & April
Ahh...winter in Cabo. Travelers flock to Cabo during this time, as the average temperature ranges from the mid 70s to the mid 80s. There is little rain during these months, but half of the days may be overcast or partly cloudy. Planning a wedding during this winter season means you'll deal with higher prices and heavy crowds, especially in March and April when spring breakers fill the resorts, hotels, and beaches.
Popular events and festivals:
Feast of the Virgin of Guadalupe (December 12)

Christmas Posadas (December 16-24)

Sabor a Cabo Restaurant and Food Festival (December)

Todos Santos Art Festival (February)

Festival of San Jose (March)

Spring Break (mid March - early April)

Cabo In May & June
This is the best time to travel to Cabo for great weather and discounted prices. Travelers will experience clear skies and comfortable temperatures hovering around the mid 80s. This is also when the water temperatures begin to rise and the swells from the south offer surfers consistent waves. Couples planning a wedding during May through June should start searching for hotels and resorts by late winter to score the best deals.
Popular events and festivals:
Cinco de Mayo (May 5)
GastroVino Food and Wine Festival (May)
Los Cabos Open of Surf (June)
Fiesta de la Musica (June 21)
Cabo in July, August & September
This is Cabo's summer season so expect hot temperatures and muggy conditions (temps are frequently above 90). August kicks off the rainy season, as well as the hurricane season, but big storms are rare (hurricane season ends in late September). Travelers can expect the heaviest rainfall in September, so have a rainy-day backup plan if you're getting married during this time. The summer season offers a quieter time as far as crowds go and couples can find summertime discounts at most resorts and hotels.
Popular events and festivals:
Fiesta of the Virgin of Carmen (July)
Festival of St. James (July)
Los Cabos Tennis Open (August)
Feast of the Assumption of the Blessed Virgin Mary (August)
Mexican Independence Day (September 15)

Cabo in October & November
During October and November temperatures remain warm (humidity lessens in November) and rain showers begin to waver. Hotel and resort rates begin to increase as the area prepares for its peak season starting in December, so couples planning a wedding during this time will want to book several months in advance to avoid higher room rates.
Popular events and festivals:
Los Cabos Billfish Tournament (October)
Bisbee's Black and Blue Marlin Tournament (October)
Fiesta de Cabo San Lucas (October 18)
Dia de los Muertos (November 1-2)
Los Cabos Tuna Jackpot Tournament (November)
Revolution Day (November 20)
TRAVELING TO A WEDDING IN CABO
When traveling to Cabo Mexico, you and your wedding guests should keep a few things in mind:
Bring your wedding dress on the plane with you as a carry-on instead of having it checked. If you have to check it, get it insured in case any damage happens. Better to be safe than sorry.
Book your flights ahead of time to avoid last-minute snafus and sold out tickets.
Check multiple airlines for the best prices and consider bulk rates for family and the wedding party, if possible.
Put important documents and valuables in your carry-on luggage.
Purchase luggage tags and/or luggage fabric covers for easier identification. You can also buy colorful tape and wrap around your suitcases.
It's important to stay hydrated and warm while flying, so bring layers on board and drink water throughout the flight. You might also consider bringing a face mist to keep your skin looking fresh and moisturized.
HOW TO PLAN A WEDDING IN CABO
Now that you have all the details on getting married in Los Cabos, it's time to start planning your destination wedding in Mexico!
We're biased, but we do recommend working with established Los Cabos wedding planners like Vivid Occasions because it will instantly reduce the language barrier, connect you with the finest vendors in the area minus the hair-pulling research (many of the best may not even have a website) and allow you to focus on enjoying your engagement instead of working during it. We're a two-person team that lives and works in Los Cabos so we can connect you to the best vendors, venues, and resources.
Destination Wedding Timeline
If you've read through this getting married in Cabo guide, you're already one step ahead in the wedding planning process. But let's break it down to get an idea on what you should do and when.
9-12 Months Before the Wedding:
Start thinking about what kind of wedding you want, themes, colors, experiences, activities, etc. Collect inspiration and ideas.
Decide on whether you want a civil ceremony in Cabo or symbolic wedding.
Get in touch with Vivid Occasions so they can help you get the beach ball rolling on all the wedding planning details like acquiring a marriage license, choosing a date, and getting a clear picture of what you want your wedding to look and feel like.
6-9 Months Before the Wedding:
Work with Vivid Occasions to pick out the best Cabo venues and vendors, as well as start picking out your wedding style and decor.
Set up a wedding website that informs your guests about your destination wedding.
Send out invitations.
Start browsing and booking flights and let your guests know to do the same.
5 Months Before the Wedding:
Purchaserings and decide on your wedding attire.
Pick out shoes and accessories.
Encourage guests to make room reservations, if applicable
3 Months Before the Wedding:
Contact guests who have not RSVP'd.
Make any necessary changes based on guest count.
1 Month Before the Wedding:
Go through a hair and makeup trial, if needed.
Get final guest count..
Make final payments, if applicable..
Purchase Rings
Wedding Weekend:
Let your wedding planner and coordinator take care of all the details while you and your guests have the time of your lives!
This is a general timeline and won't fit everyone's needs, but it gives you a better idea of what and when to do things during the planning stages. With help from Vivid Occasions, you'll be sure to get everything taken care of on time and with ease.
Choosing the Best Cabo Wedding Venues and Vendors
When you work with Vivid Occasions, you'll get access to the finest Cabo vendors rather than having to settle for venue-provided hourly staff. Vivid Occasions will make sure everything is flawless, fun, and a great experience. No details go unnoticed, from how the food tastes to how comfortable the chairs are during the dinner reception.
Vivid Occasions can help you plan a more exclusive celebration that isn't interrupted by multiple weddings or events happening in the same space. They only recommend venues and vendors that ensure you'll have the most fabulous event.
When selecting a Cabo wedding venue or vendor, they will consider the kind of wedding you want and whether the vendor/venue matches your vision, as well as "experience factors" like check-in wait times and on-site restaurant availability.
You'll never have to worry about hiring a DJ that mispronounces names, plays the wrong first dance song, or leaves the dance floor empty.
Planning Your Wedding Design and Decor
If you're planning your wedding with an all-inclusive resort or hotel, you may only get the bare minimum or have to follow a template when it comes to design and decor, so be aware of this. If it's important to you to have a custom design plan that reflects your style, taste and wedding theme, we'll be happy to help as we do offer full Cabo wedding styling and decor services, including complete mockups before the day.
Take a moment to imagine it now: you walk into a real life manifestation of all your Pinterest wedding boards. Everything is even better than you could have imagined, from the lights to the flowers to the colors and fabrics. It's all in place and beautiful, like a dream.
How does Vivid Occasions do this? Through a unique styling approach that includes:
Creating a mood board that represents your style, taste, personality, story, and vision.

A design proposal that combines photos, sketches, and other assets to help you visualize the overall floral design and decor plan.

Physical tablescape mockups to give you a preview of exactly how your table decor and set up will look like.
Guest Accommodations and Coordination
The last thing you want is to have your wedding guests - who traveled hundreds of miles to celebrate by your side - arrive, only to be greeted by confusion and frustration.
Instead, consider working with Vivid Occasions who can set up guest concierge services so that everyone is taken care of and excited to get the weekend started. With premium guest concierge services, your guests are welcomed, supported, and totally relaxed from the time they arrive until the time they board the flight back home.
Start Planning Your Cabo Destination Wedding Today
Now that you know all that goes into planning a destination wedding in Los Cabos, Mexico, we'd love to take the burden of the research, planning and coordination off your shoulders so you can savor every single minute of your engagement!
We love helping couples focus on the fun parts of planning their Mexico destination wedding, such as dreaming up their wedding style, mapping out how they want their day to go, envisioning the experience for their guests and soaking in all that the local culture has to offer.
We speak both English and Spanish fluently and have direct relationships with the finest local venues and vendors, so you won't ever have to worry about things getting lost in translation. We'll help you coordinate everything from afar without the stress of doing it all on your own.
If you'd like to experience the pure bliss of delegating the details while still being heavily involved in all the decision making, contact us here.